Transforming Our Vision and
Measures of Success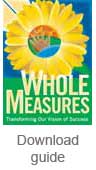 What organizations and communities measure often determines what they pay attention to and says much about what they value. We believe that one of the greatest challenges currently faced by the conservation movement – and others seeking to create stronger relationships between healthy people, communities and lands – is the way we define, talk about and measure success. The challenge is that we become what we measure, and conservationists primarily measure dollars, acres, and biological diversity.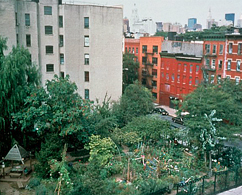 Conservation's real success is bigger than biological diversity, bigger than smart growth, bigger than wilderness designations. It's even bigger than the 14 million acres conserved by conservationists in the last decade. Real success is conservation's ability to re-define for Americans their health, their relationships, and their sense of fairness. Real success is achieved when conservationists work in partnership with other groups to engage more people in building just and vibrant communities. Real success is found in conservation's contribution to restoring our common wealth – the natural, social, civic and economic assets held in common for the well-being of all community members.