What is Whole Measures?
What we measure so often determines what we pay attention to and what we do. To help broaden our view of success and how we measure it, and to catalyze stronger collaborative efforts, Center for Whole Communities is developing Whole Measures – an ethically-based, community-oriented standard on why and for whom land is restored and conserved. Whole Measures offers a means of describing and measuring the healthy relationships between land and people that we seek to create. It offers the beginning foundations for a highly integrated, whole systems approach that effectively embraces a wide variety of practical issues including biodiversity, social equity, human rights, civic engagement and landscape-scale conservation.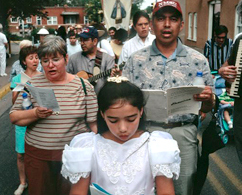 Whole Measures is not intended to measure each and every aspect of a healthy, whole community. Nor do we presume that it will replace the measurement tools already being used by the many partners in a whole community building effort. We do intend, however, for Whole Measures to:
Make it possible for organizations to be more intentional about their decisions and use of resources in ways that contribute to healthy, whole communities.
Elevate and inform discussions – both within and across organizations – of the relationship between healthy lands, healthy people and healthy communities.
Create the foundation for more effective collaborative relationships, based upon a shared vision of success and common measures.
Improve our understanding and provide language to describe the relationships between land, environment and people that we value most and yet struggle to measure adequately.
Help organizations and communities answer the question, "In what ways – positive or negative – do we affect the creation of whole communities? How can we measure those effects?"
Guide more intentional and strategic choices about the kind of land that is protected, and for whom.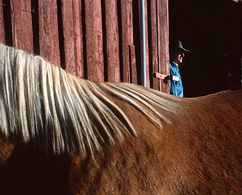 Whole Measures – informed by a set of guiding principles – expresses a clear vision of big picture values that link environmental and social goals, and sets out a collection of value-based practices that conservation and community organizations need to adopt in order to reach those values. Its simple, practical evaluation process invites users into a conversation about vision, values and practice. It celebrates success as well as helping organizations to be more self-aware about unintended consequences. It helps us see and nurture the connections between cities and wilderness and between biological and cultural diversity.
In short, Whole Measures will help people and organizations working for positive community transformation to articulate a new story about the role of land in a just and fair society. This clarity about our vision and values will make us stronger leaders, make us better partners, and enable others to more fully appreciate how our work creates a better world. We also hope it will help all land and community restoration practitioners appreciate what they are already doing to make a difference.
You can download a printable version of Whole Measures as an Adobe PDF on the Additional Resources page.