Why Use Whole Measures?
"Acres and dollars" are tangible and cumulative, and have long been a clear and hopeful indicator of conservation victories. But, of course, acres and dollars don't answer why and for whom the land is protected; nor do they help us see the larger aspirations we hold for the relationship between healthy land, people and communities. Acres and dollars lack the big picture context of the economic, social and racial divides in America. And, because they do not speak to or reflect the broader set of values that citizens hold for their community, these measures limit broader engagement in the dialogue around the role of land in healthy, whole communities.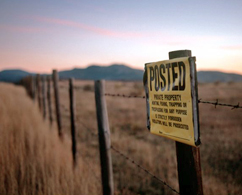 The real success of all those working to protect and create whole communities is their ability to re-define for Americans their health, their relationships, their senses of fairness and what it means to be a citizen. To do that, we all have to be much better collaborators and much more aware of the full consequences of our work.
Organizations and movements value what they measure. As long as conservation is limited to metrics such as acres and dollars, we will tend to value means more than ends and tools more than mission. The means and tools are critically important to the success of every movement, but alone they cannot be the vessel that will carry us to reach our greatest goals. What will carry us there are the values and benefits we find in the connection to land and one another.
Practitioners and researchers alike are increasingly rediscovering a direct and intimate relationship between healthy people, civic and social "wholeness" of a community, and access to healthy lands and the natural world. However, is it enough? We live now in a culture that produces more malls than high schools, more prisoners than farmers, and develops land at the warp speed of 257 acres per hour. Today's average American can recognize one thousand corporate logos, but can't identify ten plants and animals native to her region. Across this country, conservation organizations have marshaled the money and skills to purchase more than 14 million acres of land in the last decade. But what have we done towards building relationships between people and the land? Are Americans, and is American culture, any closer to that land we have worked so hard to protect?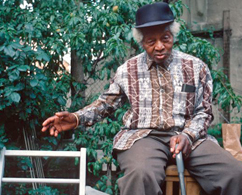 This is an extraordinary opportunity and moment for all of us working with, for and on the land to lead in a new way that might reform our culture and help us create and protect whole communities. It requires all of us to reexamine not only how we approach our work, but also how we describe, define and measure success.
To see and hear how other diverse leaders have described the value and potential benefits of Measures of Health, please visit our Testimonials page.
You can download a printable version of Whole Measures as an Adobe PDF on the Additional Resources page.