Testimonials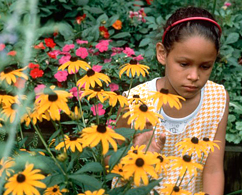 "What Is a Whole Community and How Do We Get There? – A Working Conference on Whole Measures"
Over the course of three days in early March, 2006, 34 leaders from social justice, sustainable community development, smart growth, public health, community food security, and land conservation organizations around the United States came together at the historic Penn Center in South Carolina to explore:
What is a whole community?
What are the opportunities for and how do we build more effective bridges between conservation organizations and others working toward healthy, just and sustainable communities (and what might each have to give up to get there)?
How we can elevate discussions – both within and across organizations and movements – of the relationship between healthy lands, people and communities?
How can we improve and use Whole Measures to enhance our work, develop stronger collaborations and build healthier, more vital communities?
At this gathering, we invited participants to share their thoughts and perspectives on the value and potential uses of Whole Measures. Click the play button to view the video or click here to download a transcript (Adobe PDF, 115K).
Testimonials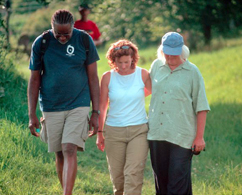 "I think the rubric system that 'Whole Measures' uses is a real leap forward in practice, certainly for the movement of land conservation, but more generally for movement building purposes. Because, although it is ranked, the qualitative nature of it is really about promoting discussion about what are we aiming for and what is effectiveness. And those are both really central issues right now."
"This is the classic dilemma that I hear in working with organizations where whenever something comes up that they care deeply about they say, 'You can't measure that.' But Center for Whole Communities has burst through some sort of barrier with Whole Measures."
"[People in the organization] talk more about stewardship, they talk more about equity. That stuff is coming up in all of our strategic planning. The quality of the conversations we are having about other things is completely different than it was a couple of years ago."
"I give it [Whole Measures] to new board members as part of the orientation package, just to say, 'Here's kind of the bigger picture of how we look at land conservation.'"
"What I like about Whole Measures is that it is value based and cross disciplinary and requires participants to think beyond their organizational missions and boundaries to evaluate the impact of their work."
Do you have thoughts about Whole Measures
you would like to share?
Please contact us with your stories of how you have used the guide, the value and impacts of Whole Measures, and/or any other feedback and comments you would like to share