How to Use Whole Measures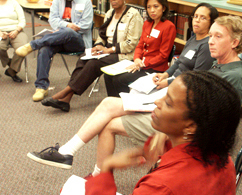 Photograph by Sandra Cole Rodger
We want to stress that we are sharing this guide not as a set of static rules or standards that must be adopted as they are, but more as a launching pad for each organization and community to use as needed in order to take themselves forward into new and important territory. The intent of Whole Measures is to be accessible, flexible, and adaptable for different uses and users.
There are many ways to use this guide as a process for heightening organizational awareness, mission-building, and effective action. We will suggest just a few, knowing that each group may come up with new ones. That said, here are some of the ways in which Whole Measures has been used already by people and organizations:
It is a highly effective training and strategic planning tool designed to help employees, partners and community members think big picture and learn more about the natural and social benefits of their group's mission.
It is a useful evaluation tool to describe and measure the benefits of completed projects and programs.
It can initiate a process of organizational change with the goal of being more open to the claims of others, collaborating authentically with new constituents, and honoring the larger meaning of the organization's work.
It offers a sophisticated and yet easy-to-use form of project selection criteria to help staff make choices among new projects and programs.
It is an engaging and easy-to-use assessment tool that is easily accessible to diverse community groups. As such, it provides an opportunity for citizens across the community to connect the role of land and the act of restoration or conservation with the broader set of goals they hold for the long-term health of their community.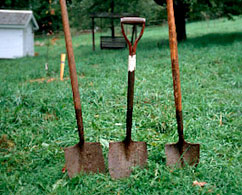 Still have questions? We may have anticipated some of your questions on the Frequently Asked Questions page.
Often the best way to learn is to try something on a small scale. If you are interested in going further, we invite you to try out Whole Measures on a specific project. Perhaps it will be just you or a few people initially, just to get a feel for the guide. Whatever the case, we encourage you to take those initial steps. And if you have questions along the way, contact us at Center for Whole Communities. We will gladly answer your questions and try to help as you, your organization and your community start this journey
You can download a printable version of Whole Measures as an Adobe PDF on the Additional Resources page.