Whole Measures : Past, Present & Future
The development of Whole Measures was initiated by Peter Forbes in 2001 at the Trust for Public Land (TPL). The process began with a bottom-up query to all of their field staff around the country about which projects, and characteristics of projects, were having the most perceived impact beyond the property-line in influencing the life of the community. This investigation led to a comprehensive articulation of the core values and benefits that TPL staff believed their conservation work, at its best, might achieve. These benefits and values were then sharpened by a multi-disciplinary advisory council of social scientists, biologists, urban planners, writers and land conservationists at a conference convened in 2003 at the Wingspread Foundation. At that conference, the original template of Whole Measures (then called What Matters Most) was given to TPL by David Grant of the Geraldine R. Dodge Foundation, who has had significant experience in assessment culture.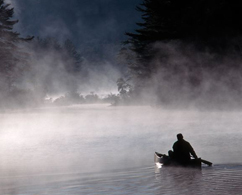 Since 2003, Whole Measures has been revised twice, having been field-tested against the realities of TPL's conservation projects. TPL quickly saw the need for sharing this document to help galvanize and strengthen the conservation movement at a compelling time for new leadership and new solutions. Center for Whole Communities has taken on the role of further developing and sharing this document with the larger conservation community in an effort to evolve it for use in a wide spectrum of efforts, from land conservation to urban ecology to social justice to community-building.
Toward this goal, we embarked upon additional field-testing of the tool with groups from different parts of the country and engaged with leaders from diverse organizations and movements (social and environmental justice, land conservation, community food security, smart growth, wilderness and biodiversity, etc.) in dialogue around how to improve the design and use of Whole Measures. The feedback from those experiences and people has informed this current version.
This work has been made possible by the support and encouragement of the many foundations that have seen the value and importance of this visionary work. We would like to offer our deep appreciation to:
Educational Foundation of America
The Geraldine R. Dodge Foundation
Ittleson Foundation
The Kendeda Fund
The Surdna Foundation
Winifred Johnson Clive Foundation