Acknowledgements
A great many people contributed to the creation and subsequent revisions of Whole Measures. The Trust for Public Land has been visionary and instrumental in initiating this process and we are grateful to them for allowing this document to be so widely shared and greatly evolved. Knowing that it would not be possible to list all those who have given of their time, energy and ideas, we would like to at least acknowledge a number of colleagues who were part of the early effort.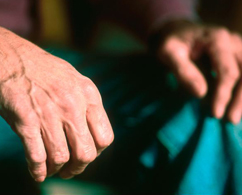 Dawn Adams, Alan AtKisson, Ralph Benson, Badge Blackett, Kathy Blaha, Bowen Blair, Laura Brehm, Ann Cole, Greg Chelius, Jay Dean, Kathy DeCoster, Rachel Dinno, Bob Flewelling, Alan Front, David Grant, Jennifer Greene, Robert Gregory, Ted Harrison, Peter Harnik, Rose Harvey, Elise Holland, David Houghton, Susan Ives, Stephanie Kaza, Holden Lee, Gil Livingston, Deb Love, Felicia Marcus, Nelson Mathews, Bob McIntyre, Danyelle O'Hara, Scott Parker, Jaime Pinkham, Al Raymond, Geoff Roach, Cara Robechek, Will Rogers, Dan Schwab, Andy Stone, Dave Sutton, Steph Taylor, Brian Tokar, Jerry Tone, Steve Thompson, Matt Trifiro, Kent Whitehead, Cynthia Whiteford, Kate Williams, Tim Wirth, Helen Whybrow
In addition, for contributing their wisdom and helping us frame the direction for the ensuring revision process, we express our sincere gratitude to the participants of "What is a Whole Community and How Do we Get There? — A Working Conference on Whole Measures."
Jeanette Abi-Nader, Sharon Alpert, Carl Anthony, Ernie Atencio, Katherine Bill, Majora Carter, Jason Corburn, Jane Elder, Torri Estrada, Michel Gelobter, Pat Gray, Hank Herrera, Stephen Kellert, Glenn Lamb, Gil Livingston, Charles Lord, Maura Lout, Felicia Marcus, Tyler Norris, Danyelle O'Hara, Audrey Peterman, Frank Peterman, Jaime Pinkham, Carolyn Raffensperger, Jonathan Rowe, Mikki Sager, Deborah Schoenbaum, Chris Soto, Ben Starrett, Sarah Strunk, Dorceta Taylor, Maya Wiley
We would like to offer a special thanks to the following group of individuals who have worked with us as co-authors and reviewers of version 5.0 of Whole Measures (then called "Measures of Health"). Many of the improvements in this version can be attributed to their thoughtful review and feedback.
Jeanette Abi-Nader, Ernie Atencio, Tom Chase, Tera Couchman, Gail Feenstra, Hank Herrera, Dana Hudson, Gil Livingston, Danyelle O'Hara, Monte Roulier, Dan Schwab, Diane Snyder and Maya Wiley.
Whole Measures is a stronger tool as a result of the encouragement, support and contributions of these and many others. Thank you all.